Cast

LISA CARSWELL, Daughter. Lisa is thrilled to be working on Acts of Witness with such a wonderful team. She is next slated to begin filming the independent feature Quanta later this year. Previously, Lisa was Donna in the indie film Desert Cathedral (currently in post production) and appeared last season on the new NBC series Grimm. Lisa received her training at Cornish College of the Arts and has worked professionally in Seattle theater for over 15 years. Performing on the stages of Seattle Repertory Theatre, ACT Theatre, Seattle Shakespeare Company and Book-It Repertory Theatre to name a few. Lisa has been loving this new chapter of her career working in film and looks forward to many more projects. Lisa is the proud mother of twin 14 year old sons and lives with her husband and children in the Seattle area. Represented by Topo Swope Talent.

MAUREEN HAWKINS, Old Mother.  A native New Yorker, Maureen Hawkins has acted, taught, directed and raised a family in the Seattle area over the past forty years. She is delighted to play a role in this important and moving film and hopes it will provide insight to all dealing with the devastating effects of Alzheimer's disease and dementia. She will soon be seen in another engaging short film, Breathing in Wartime, at the 2013 SIFF Fly Film Festival and will be directing Doubt in Stone Soup Theatre's 2013-2014 season.  Represented by Topo Swope Talent.

WALTER DALTON, Father.  A produced writer and actor with deep & varied professional experience. Wally just finished playing Johnny Depp's father in LUCKY THEM and played the Bishop in CATECHISM/CATACLYSM as well as roles in THE THORNBIRDS and "ASSASSINS." This is not to mention doing three ABC HOOTENANNY shows with his brothers as The Dalton Boys. As a writer his credits include The Tim Conway Show, Barney Miller, and Lavern and Shirley. Represented by Topo Swope Talent.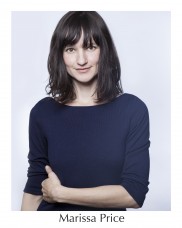 MARISSA PRICE, Kimberly and Op-Ed of Double Helix.  In that long tradition of Western Movement, Marissa made her way from Idaho a dozen years ago now. Since settling in this port city she's been part of many works, some more important than others (though each a joy). Highlights include world-premiere productions of: Don Quixote, Dracula, The House of the Spirits, Plainsong, and Even Cowgirls Get the Blues. Off-stage, she's been known to wander on-screen in the odd commercial, music video, tv show (Leverage, Grimm). At the root of good acting work is simply to be believable; a feat made easier by the unbelievably well-oiled machine behind Acts of Witness. Marissa is proud to be part of this project, and grateful that that long-ago move to the west has been the best move of her evolving life.  Represented by TCM Models and Talent.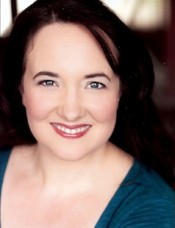 DEBORAH KING, Sarah and Missed Stitch of Double Helix. Represented by Topo Swope Talent. Deborah King is so grateful to be part of ACTS OF WITNESS: to have the opportunity to work with such a high caliber group of collaborators, as well as to explore such fascinating territory as an actor. Other film work includes the documentary CASTING ABOUT; the cult hit SPACEMAN; the award winning indie THE REST OF YOUR LIFE; and Tom Palazzolo's lyrical short RITA ON THE ROPES.  In Seattle, she has been seen at ACT (In the Next Room, or the vibrator play); and Seattle Children's Theatre (Danny, King of the Basement); as well as at Town Hall via ACT in Short Stories Live. In Chicago, she performed with an endless list of theatres including Steppenwolf(The Berlin Circle; Mizlansky/Zilinsky); Apple Tree(Nine Armenians; The Diary of Anne Frank); Vitalist (King Lear); and Thirteenth Tribe(Bloodline: The Oedipus/Antigone Story), among many others. Directing credits include Ontological Proof of my Existence for Thunder Road Ensemble (Joseph Jefferson Award Recommendation) and Birth for BOLD Seattle.  Also an arts educator and yoga teacher, she lives on Vashon with her husband and two amazing sons.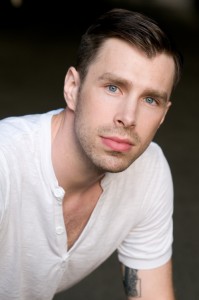 DREW HIGHLANDS, Madison. Represented by TCM Models and Talent.  Drew Highlands, is thrilled to be a part of Acts of Witness. Being in this film is a joy and honor. Drew is a recent graduate from Cornish College of the Arts where he received his BFA in Acting and an emphasis on Original Works. Recent work of Drew includes playing Bailey Legal in Intiman Theatre Company's "Miracle", written and directed by Dan Savage, Drunk'n City directed by Roger Benington and assistant directing "The Fairytale Lives of Russian Girls" at Washington Ensemble Theatre. It was such an amazing experience to be a part of Acts of Witness and bring Madison to life.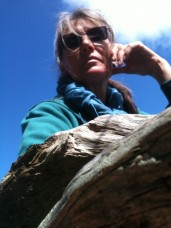 ANN OBERY. Vocals on soundtrack.
Margo Cronin, Elsie Ford, Joanna Meakins, Pat McQueen. Residents of the Happy Cottage Home, "The Dress."
Diane Bowlin, Bill Shively, Ilona Rossman Ho, Bill Ransom, Jimmy Chong,  Elayne Wylie, and Vixxen Pavy.  Dancers in the party scene, "End of the Male Narrative, So Sorry."
Austin Siedentopf, undertaker, Nina McGrane, coffee drinker in the foodcourt, "Survival of the Fittest."