Production Team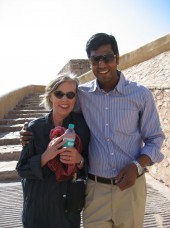 CAROLE FULLER.  Executive Producer.  Carole Fuller opened Fuller/Elwood Gallery (later to become FUEL Gallery) in 1988 until its closure in 1995. In addition to curating shows privately (Gloria Bornstein, Claudia Fitch, Ellen Sollod and others) she has focused on the sustainability of small non-profits through better fiscal management and board oversight. Most recently she was a five year board president for Nine One One Media Arts Center where she helped produce the last two Anne Focke Arts Leadership Awards.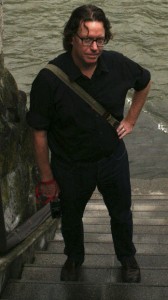 NICHOLAS VROMAN.  Soundtrack composer.  Nick is a writer, musician, photographer, video maker and cultural explorer living in Tokyo.
Vocals on soundtrack: Virginia Sorrells, Ann Obery.
L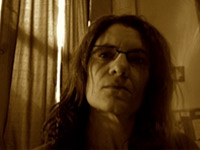 AURA JEAN CRONIN. Assistant Director.  Laura Jean Cronin has worked as a First AD on numerous short films and for the award winning PBS television show, Biz Kid$. Cronin is an award winning filmmaker, in her own right, and an accomplished artist. Her short films, Leave It (2002), Free Parking (2006) and One Night (2009), have earned national attention and serve as a canvas for her artistic viewpoint. In 2009, she was chosen as one of four directors to take part in the Seattle International Film Festival's Fly Film Challenge. Her feature length screenplay, Princess and Buddha, has won honors at the Key West Indie Fest, Telluride Indie Fest, Washington State Screenplay Competition and was a semi-finalist for the prestigious Sundance Screenwriters Lab. Cronin also works for Reel Grrls, an organization that leads the way to a new and necessary normal where women are in key roles across all creative fields.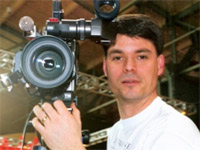 JOHN CLINE.  Director of Photography.  A Seattle based media professional who has been involved in various aspects of production for nearly 30 years.  With experience in broadcast programs, commercials, documentaries, music videos and corporate productions, John brings his broad scope of skills to our project, including cinematography, audio production and editing. John can be contacted via email at video_chef@me.com.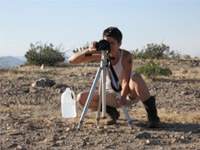 ALICIA BERGER.  Production Design.  A graduate of Cornish College of the Arts, Alicia comes to the film world with an artist's eye.  She's an accomplished painter, writer, editor and set decorator, bringing her own unique vision to the team.   http://www.aliciaberger.com/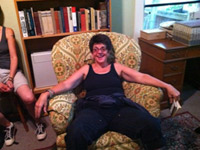 GINGER MONTAGUE. Actors' coach.  I would focus on having spent my life performing or helping others perform. Classically trained, in a Professional Actor's Program for my BFA and two films under my belt, as an acting coach. Currently, a high school drama teacher with a Masters Degree in Child Drama (now referred to as Theatre for Youth.)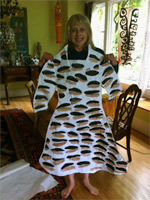 LANA SUNDBERG.  Creator of the Double Dress.  BFA from University of Washington.  For 30 years Lana Sundberg has been teaching art to children and she still finds it the most rewarding experience.  In addition to being a teaching artist she has continued to produce her own art, paintings and sculptures, exhibiting in various galleries in the region.  Many of Lana's fantastic clothing creations have been on parade in Seattle's Freemont Street Fair.  Lana believes that using the natural world as a source of inspiration and learning is one of the best ways for children (and the rest of us!) to integrate art and science and see the relationships between all living things.
                                                      REBECCA DeGEORGE.  Editor.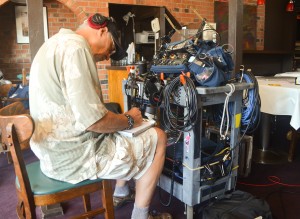 SCOT CHARLES/LENNY DELOREY.  Sound Design/Audio Post, location audio for "End of the Male Narrative, So Sorry" and for "Suvival of the Fittest."  With their extensive background in sound design and post production for all nature of film and video projects, we are pleased to have the guys at Blue Charles Productions bring their considerable expertise to Acts of Witness.  http://www.bluecharles.com/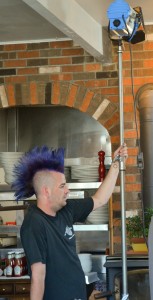 JAMES McKENNA. Gaffer and lighting design for EotNM,SS and SoF.  James is a lighting designer based out of Seattle, WA.  He has a BFA in performance production from Cornish College of the Arts. His company, Illuminist Designs http://illuminist.net/ specializes in live event design and equipment rental. James is currently the touring lighting designer for the industrial rock band KMFDM.
MATT BRAIN.  Swing.  (sculpture artist, fabricator, DJ, stunt performer, and anything that involves grilling on an open fire pit) has been active in the film industry for the past 10 years, from editing to directing, lighting to props, wardrobe to craft services. Finishing the Seattle Film Institute Hands on Film program pulled him into over a dozen short films, contest entries, one feature length, wrangling spiders for the big screen, and knocking out a fellow stunt performer onscreen (not the best idea, but it looked great on camera.)
TODD SCHMIDT.  Location audio for "The Dress."
PHIL REZEK. Key Grip on "Survival of the Fittest."
TAMMY BAKER.  Hair and Makeup for Young Mother for "The Dress."
RENEÉ MAJOUR. Hair and makeup for "Survival of the Fittest."
JAIMIE CORDERO. Hair and makeup for "End of the Male Narrative, So Sorry."
DAVID CHRISTMAN.  Boom for "Survival of the Fittest."
MICAH VACATIO, TYLER MITCHELL, REED O'BEIRNE production assistance for "End of the Male Narrative, So Sorry" and "Survival of the Fittest."